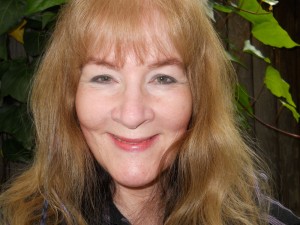 Ann Clark (Patricia Ann Clark)
Sonoma, California
During the first five years of the 1990s, I was part of the zine world and I wrote, edited and published a personal zine ("perzine") called The Sacred Wilderness. In those five years I corresponded and exchanged zines with people all over the U.S. and beyond; this blog is the social networking version of that hard-copy publication. Contained in these pages are the passions, peeves, and ponderings of this pirate*, poet, parent, punster, published writer, and psychotherapist-in-the-making. In May 2010, I graduated summa cum laude from Sonoma State University with a B.A. in Liberal Studies; in May 2013 I earned my Master's Degree in Mental Health Counseling and, ever since, have been on the long, arduous journey towards licensure as a therapist. This journey is challenging and rewarding in equal measure.
In the past few months I've become more and more excited about neuropsychology and the effects that early attachment, our developmental history, and trauma have on the way that our brains become hard-wired. I've studied the books and research of Rick Hanson, Daniel Siegel and other leaders in this field, cultivating skills and strategies that focus on rewiring, strengthening and building new neural networks in order that we may heal ourselves.
I also honor our transitional stages. In anthropology, liminality (from the Latin līmen, "a threshold") is that state of ambiguity or disorientation that happens in the middle stage of rituals, when those involved are no longer their pre-ritual selves, but not yet their transformed selves. During a ritual's "liminal" stage, participants are "standing at the threshold" between their previous way of structuring their identity, time, or community, and their new way of life. Successfully passing through this stage, we learn how to move through our lives in new and more effective ways.
Thank you for taking the time to explore here. I honor your liminal states of being, and every transformation you seek.
*I really am a part-time pirate, courtesy of my alter ego, "Lady Ann," who fenced and frolicked at the Northern California Renaissance Pleasure Faire for ten life-changing years under the oaks of Black Point Forest in Marin.